The Galapagos Islands are a fantastic vacation destination, and there's no question about it. Sure, the islands are known for their incredible views and scenery. But more than that, they host a beautiful variety of untouched wildlife. Many of the species on the island are endemic, meaning you can't see them anywhere else.
If you're considering a Galapagos vacation, this list of the best accommodations can help.
If you're looking to travel on the cheap, then read our Galapagos on a budget guide. Furthermore, Wi-Fi is provided for free by the best Galapagos hotels, but with the islands beings remote and secluded, please don't expect high-speed, consistent connectivity.
Pin for Later 
The Best Galapagos Hotels
Puerto Baquerizo Moreno, San Cristobal Island Best Hotels
General Villamil Playas founded the capital of Ecuador's Galapagos Province, Puerto Baquerizo Moreno, during the mid-19th century. Named after Alfred Baquerizo, a former president, this island features Cerro Tijerates (unofficially Darwin's Bay), a free snorkel spot to swim with sea lions, sea turtles, and marine iguanas.
Puerto Baquerizo and San Cristobal is the best way to fly into the Galapagos because you can walk from the airport into town within 15 minutes — or take a $1 or $2 taxi.
1. Galapagos Sunset Hotel
The Galapagos Sunset Hotel is a 3-Star hotel located near the beach. The smoke-free hotel has a beautiful rooftop terrace and free tea/coffee from the common area. 
The common areas also have free Wi-Fi. All nine rooms have free Wi-Fi, flat-screen TVs with cable, and safes to secure valuables. They are also soundproofed to make restful sleep possible. In the morning, guests wake up with a free full breakfast.
The best part of the Galapagos Sunset Hotel is the ocean view rooms providing fantastic views of the port, ocean, and sunset.
2. Casa Playa Mann
Casa Playa Mann is a short one-minute walk away from Mann Beach. This bed and breakfast is a beautiful retreat, with a full-service spa and massages every day.
The six rooms are airconditioned and offer complimentary tea/coffee makers and bottled water. Your room will open to a patio or a balcony with fantastic ocean or garden views.
You can enjoy a flat-screen TV (with cable) and complimentary wired or Wi-Fi internet access for entertainment. If you have allergies, you can request hypo-allergenic beddings. Hair dryers are also available by request.
3. Galapagos Eco Friendly
Guests staying at this 3-star smoke-free bed and breakfast enjoy that the Galapagos National Park sites are a short walk away. There is also a free airport shuttle.
You can use free Wi-Fi in common areas, but the 12 air-conditioned rooms at this B&B also provide free Wi-Fi. Rooms have LCD TVs and cable for entertainment. Guests enjoy a complimentary continental breakfast in the mornings, although they can also enjoy coffee from the café located in the establishment.
Other amenities at Galapagos Eco Friendly include dry cleaning, a meeting room, a library, laundry facilities, and ticket/tour assistance.
4. Hostal Romy
Hostal Romy is an affordable smoke-free beach hotel with a 24-hour reception desk and a free airport shuttle. It makes for an excellent place to stay if you're on a budget or not looking for bells and whistles.
The hotel's multilingual staff help guests feel right at home and help to arrange tickets and tours. Hostal Romy offers free Wi-Fi, and the eight air-conditioned rooms each have flat-screen televisions and tea/coffee makers.
Breakfasts are optional at this inexpensive hotel. Guests staying here can request irons and ironing boards if needed.
5. La Zayapa Hotel
As a 3.5-star hotel on the malecon and close to the beach, La Zayapa Hotel offers a comfortable and even somewhat luxurious tourist accommodation.
Although continental breakfast is included with your accommodation, this smoke-free hotel has a deli/snack bar, a bar lounge, and a café for guests to enjoy snacks and meals.
Guests enjoy free Wi-Fi in common areas and other amenities like dry cleaning, concierge services, and onsite laundry facilities. All nine airconditioned accommodations have free Wi-Fi, cable and flat-screen televisions, safes, desks, showers, and hair dryers. Irons and ironing boards are available by request.
6. Hostal San Francisco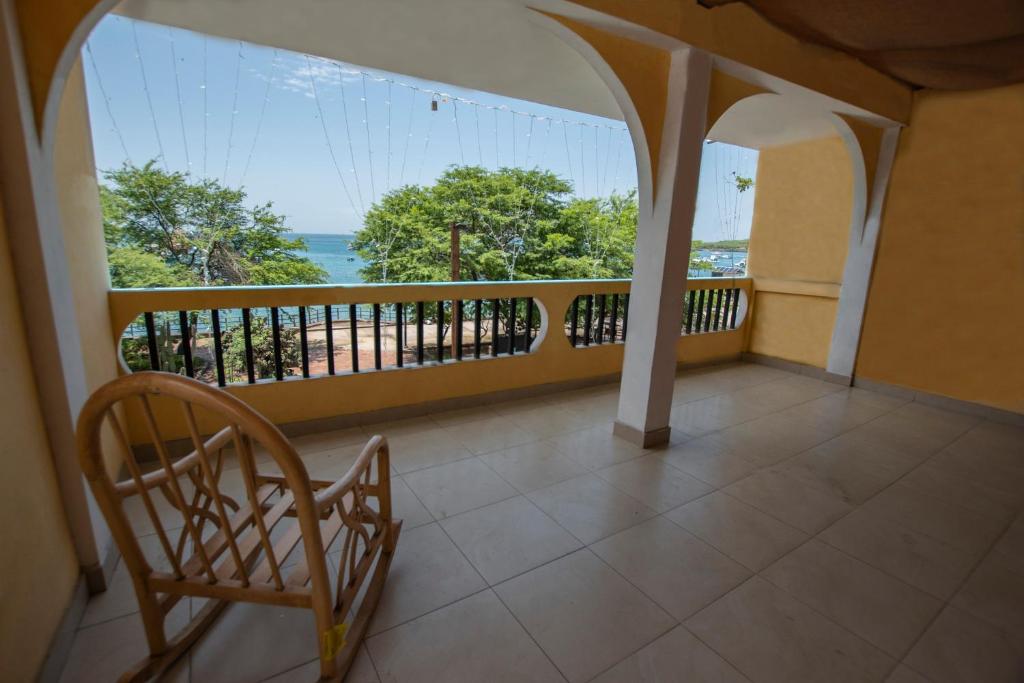 If you're looking for a hotel that's really close to the beach, Hostal San Francisco is not it — this lovely budget hostel is a solid 12-minute walk away from the closest beach. However, it's difficult to overlook the incredibly affordable price for a stay at this cozy hostel right on the waterfront and near the top restaurants.
Hostel San Francisco has air-conditioned rooms with private bathrooms and flat-screen televisions. The non-smoking property has free Wi-Fi throughout, so you can check your social media or stay connected no matter what. Hostal San Francisco takes steps to make tourism more environmentally friendly and sustainable.
Puerto Ayora, Santa Cruz Island Best Hotels
As the largest town on Santa Cruz Island and the Galapagos, Puerto Ayora has many restaurants and hotels to handle incoming tourists. You can expect comforts you might typically find in small island towns, although it may help to manage your expectations.
Puerto Ayora is easy to reach, thanks to having an airport right beside the island on Baltra Island (one of two available from mainland Ecuador). Puerto Ayora is named after former Ecuadorian president, Isidro Ayora.
7. Finch Bay Galapagos Hotel
Staying at Finch Bay provides you with glorious vistas you'll want to wake up to every single day of your life.
Finch Bay Galapagos Hotel is a luxury beachfront hotel offering a relaxing spa where you can get the pampering of a lifetime. There are also convenient onsite amenities, such as an outdoor pool, a health club, and a spa tub.
The hotel's 27 air-conditioned accommodations offer comfort in the form of down comforters and premium bedding. Sleep gets even better thanks to the black-out curtains that can keep your room dark as you snooze and recover from an exhausting day hiking the Galapagos.
You can also enjoy other amenities such as safes, desks, hair dryers, complimentary bottled water, complimentary breakfast, and free Wi-Fi.
8. Blu Galapagos
Blu Galapagos is a beautiful 3.5-star property on the bayside within walking distance of the Galapagos National Park sites. A smoke-free property, Blu Galapagos offers beautiful views, a bar lounge, a restaurant, and a café.
Guests can enjoy free breakfast cooked to order, alongside complimentary Wi-Fi and tea/coffee in common hotel areas. When you stay in one of the 17 air-conditioned rooms, you enjoy an individually decorated room with safes and cable TV. Rooms also have complimentary Wi-Fi, desks, and phones (with free local calls, though there may be restrictions).
Other amenities at this hotel include onsite laundry facilities and spa services, including massages.
9. Hotel Cucuve
Hotel Cucuve is a premium 4-star bed and breakfast within walking distance of the Galapagos National Park sites. This smoke-free property has a café and a deli/snack bar where guests can get a snack or a small meal.
You can enjoy tea or coffee in common areas while connecting to the free Wi-Fi. Hotel Cucuve offers seven air-conditioned rooms built for comfort thanks to the pillow menus, down comforters, and premium bedding. The rooms also have flat-screen televisions, free Wi-Fi, ceiling fans, safes, and minibars.
Guests can also enjoy other amenities, such as a library, concierge services, and onsite laundry facilities.
10. Hotel Solymar
If you're looking for a 3-star hotel on the bayside, Hotel Solymar is an excellent choice. The property within walking distance of the Galapagos National Park sites boasts a bar lounge, outdoor pool, spa tub, and a restaurant. There is also a deli/snack bar, a poolside bar, and a helpful conference center on the property.
Additionally, guests get to enjoy a free buffet for breakfast and complimentary Wi-Fi in public areas.
Each of the 17 air-conditioned rooms has room service, free Wi-Fi, cable TVs, minibars, and beautifully furnished balconies. There are also desks, phones, and black-out curtains.
11. Angermeyer Waterfront Inn
For a 3.5-star bayside property within walking distance of the gorgeous Galapagos National Park sites, you might want to consider the Angermeyer Waterfront Inn.
The smoke-free hotel features a bar lounge, a café, a rooftop terrace, a restaurant, and a marina. Guests enjoy complimentary breakfast cooked to order, free Wi-Fi in the hotel's public areas, and hospitable concierge services.
The property's 16 rooms are individually decorated and offer minibars and free Wi-Fi. Other standard amenities include room service, deep soaking tubs, premium bedding, and more.
12. Hostal Elizabeth (budget hostel)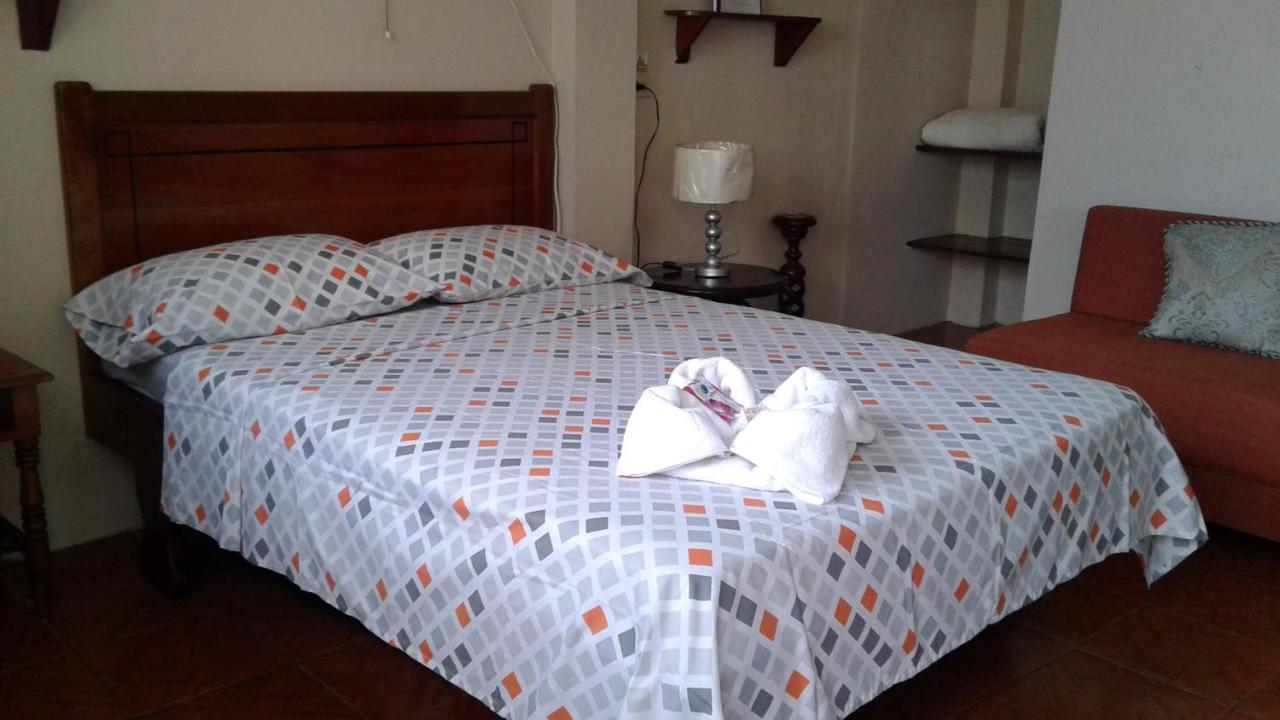 Hostal Elizabeth offers an incredibly affordable Galapagos experience. This hostel in Puerto Ayora is an eight-minute walk from the closest beach, but that doesn't mean it's any less of an island experience.
The property has non-smoking family rooms and a terrace. Some of the accommodations at Hostal Elizabeth feature connected balconies from where you can enjoy a view of the courtyard.
Hostal Elizabeth has English-speaking staff, free Wi-Fi, and CCTV outside and in the common areas. The property is also disabled accessible.
Puerto Villamil, Isabela Island Best Hotels
Puerto Villamil is located on Isla Isabela in the Galapagos Islands. Isabela Island has a small population of just over 2,000 people, giving it an even more rural island vibe than San Cristobal and Santa Cruz.
Puerto Villamil, a small port village, is home to many Isla Isabela residents. You might see many sailboats in Puerto Villamil's harbor, thanks to it being a popular pit-stop for yachts on their way to the Marquesas Islands.
13. Sandy Feet House
If you're traveling alone and want the best experience with the utmost privacy or traveling with a group and you all want to share the same accommodation, the Sandy Feet House is an excellent choice.
Here, you get the entire house to yourself. This big private home is family-friendly and is right on the beachfront, within walking distance of restaurants, cafes, and shops. The two bedrooms have independent air-conditioning, and the two bathrooms have hot water.
The kitchen comes with everything you need to make a hearty meal if you want to cook. The living room features a flat-screen television with satellite and a DVD player. The best part about the Sandy Feet House is that it is on the beach — close enough that you can touch the water nearby.
14. Cormorant Beach House
The Cormorant Beach House is a quaint beachfront property. It's so close to the water you can take a few steps from the front door and have the waves lapping at your feet.
Cormorant Beach House is a smoke-free guesthouse featuring ticket and tour assistance, laundry facilities, a communal living room, free Wi-Fi, and complimentary continental breakfasts.
All ten air-conditioned rooms feature free Wi-Fi, down comforters, and rainfall showerheads. You can also enjoy safes and free bottled water. Rollaway or extra beds are available at a surcharge, and hairdryers can be requested.
The Cormorant Beach House is proud to be a sanctuary preserving its surroundings, so guests can continue to enjoy beautiful vistas for years to come.
15. Hotel Albemarle
Hotel Albemarle is a guesthouse on the waterfront with a lovely outdoor pool and a rooftop terrace to enjoy the beautiful views. When staying at this smoke-free hotel, you can enjoy complimentary tea and coffee in the public areas and free buffet breakfasts in the mornings.
There are also other amenities, such as laundry facilities, ticket and tour assistance, and dry cleaning.
This property features 16 accommodations offering safes, premium bedding, televisions with digital channels, hair dryers, and ceiling fans. Many of the rooms offer partial or complete ocean views, giving you a wonderful sight to wake up to every morning of your stay.
16. Hotel Isamar
Hotel Isamar is a 3.5-star accommodation on the beachfront that provides guests a pampering through its relaxing spa services. The spa offers hot stone massages, deep-tissue massages, Thai massages, reflexology, and facials. Besides the spa that can spoil you rotten, Hotel Isamar has other amenities like a picnic area and barbecue grills.
The ten air-conditioned rooms at the Hotel Isamar are accessible through exterior corridors. Inside, guests can enjoy desks, separate dining areas, sitting areas, and private yards.
Free Wi-Fi is also the standard, as are the flat-screen televisions with various satellite channels. Rooms also have pillow-top beds, and guests can use the pillow menu.
17. La Casita de la Playa
La Casita de la Playa is a 2.5-star smoke-free beachfront hotel offering a complimentary manager's reception. You can also enjoy concierge services and amenities like laundry facilities, tea or coffee in a common area, ticket and tour assistance, a safe at the front desk, and free public Wi-Fi. 
Staying in one of the twelve air-conditioned rooms gets you a comfortable memory foam bed with premium bedding and down comforters. Taking a shower is a joy with the rainfall shower heads. Rooms also include desks and safes. Finally, in the morning, you can enjoy a complimentary full breakfast to help prepare you for a busy day ahead.
18. La Casa de Mike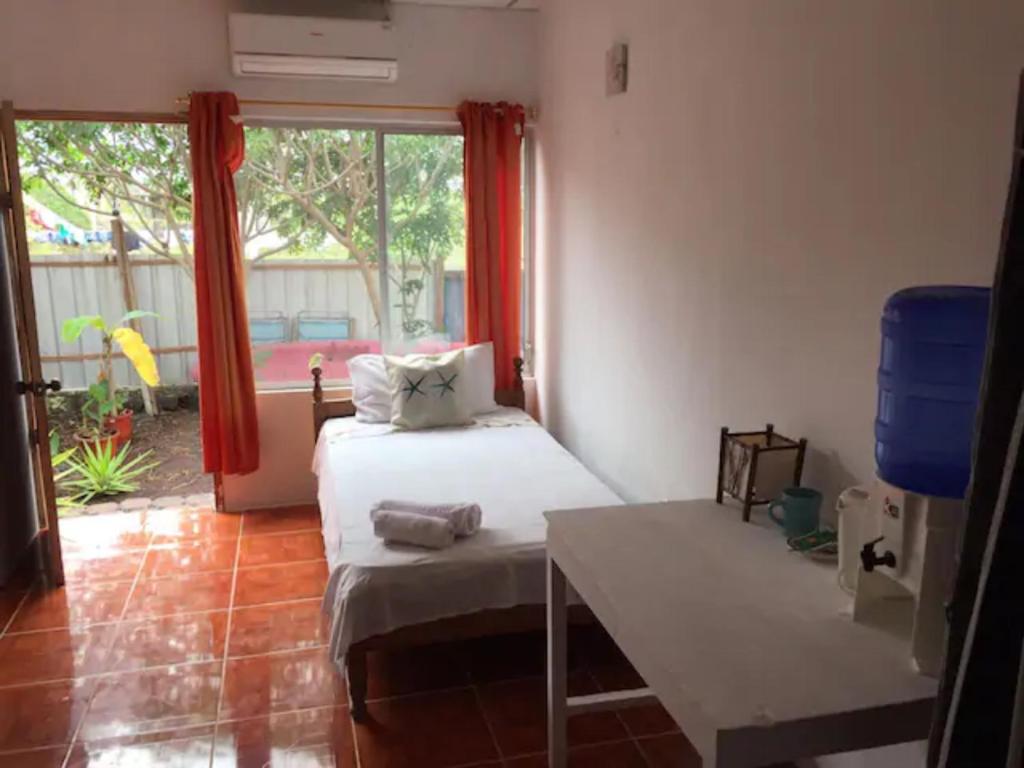 If budget accommodation is what you are looking for, La Casa De Mike is an excellent option. Although it sits a pretty distant 1,500 feet away from the Puerto Villamil beach, this hostel is still a cozy and restful place to stay.
La Casa de Mike has a garden and a playground for children. The family rooms on this property are air-conditioned and have relaxing garden views that you can enjoy as you connect via the free Wi-Fi. Rooms also have desks, kettles, and wardrobes. Plus, the incredibly affordable price per night is undoubtedly a huge selling point.
Puerto Velasco Ibarra, Floreana Island Best Hotel
As the first island colonized in 1832 by the Ecuadorians, Floreana was initially a penal colony. Today, Floreana's Puerto Velasco Ibarra is a tiny town that serves as home to most of the island's small population. If you're looking for a complete island escape, this place might be it — especially since it's not exactly set up for tourist life.
19. Black Beach House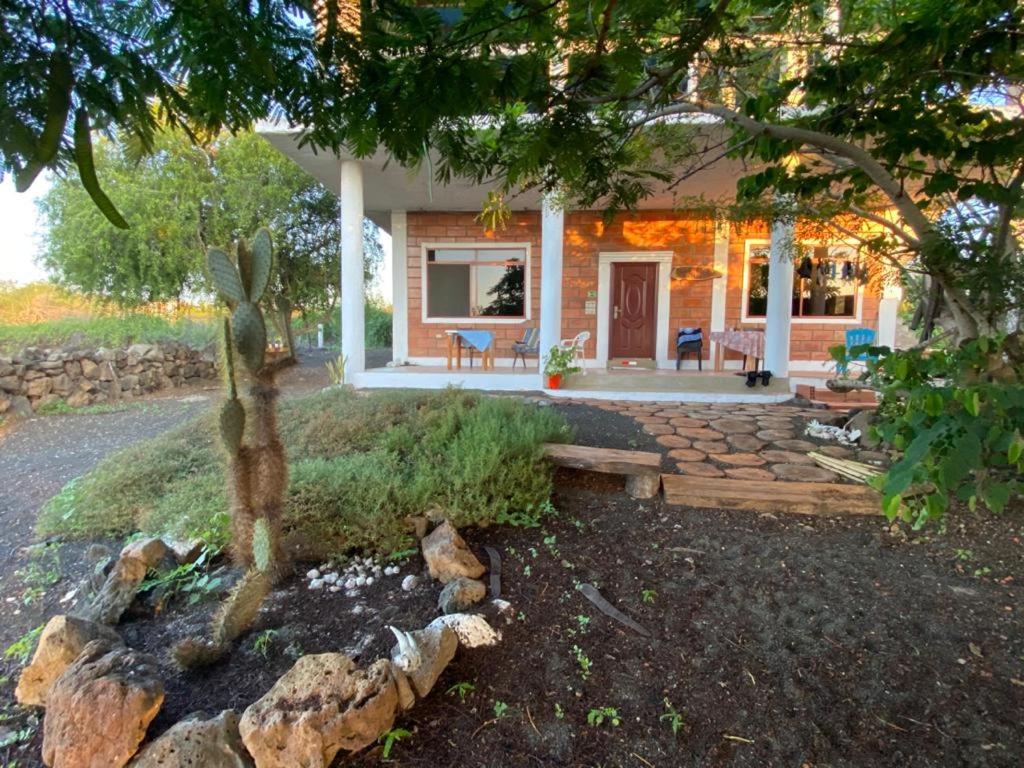 Although accommodations at Puerto Velasco Ibarra are limited, Black Beach House is an excellent choice for travelers looking for a quaint and inexpensive beach house. Here, you can enjoy a short one-minute walk to Black Beach on Floreana. There is also a garden, a shared lounge, a terrace, and complimentary Wi-Fi.
This villa offers two bedrooms, one bathroom (with a shower), a kitchen where you can cook, and a seating area. Black Beach House offers an unbeatably affordable price that allows you to focus your resources on activities and experiences to remember.
Wrapping Up
A vacation to the Galapagos Islands can be refreshing and educational.
You can choose to plan your vacation and book your accommodations choosing from the best, such as the ones on this list. Alternatively, you can join a Galapagos cruise to have it all planned out for you, so all you have to do is show up. Either way, the Galapagos Islands are sure to be an experience you'll never forget.